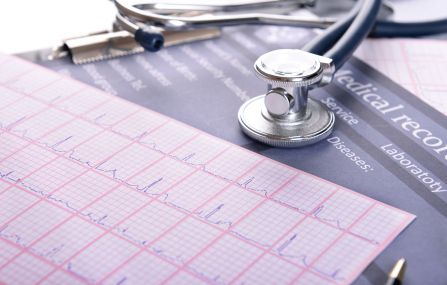 Cardiology is a branch of medicine dealing with disorders of the heart and the circulatory system. From preventing and diagnosing heart diseases to offering advanced treatments and post-treatment care, our team of expert cardiologists are here to help you maintain and improve your heart health.
If you're experiencing issues such as chest pain, shortness of breath, dizziness, palpitations, high blood pressure, or you have a history of heart disease in your family, it is advisable to consult with a cardiologist. Our team at Duna Medical Center is dedicated to provide comprehensive evaluation and effective treatment plans tailored for your specific needs.
Cardiology Consultation
Our Cardiology consultations involve a thorough evaluation of your medical history, current health status and symptoms. Our cardiologists use these insights to diagnose potential heart-related problems and develop a treatment plan. We also offer advice on lifestyle changes and preventive measures to promote heart health.
Echocardiogram (Heart Ultrasound Examination)
The echocardiogram is a non-invasive diagnostic test that uses ultrasound waves to create images of the heart. This procedure allows our experts to evaluate the structure and function of your heart, detecting abnormalities like heart valve diseases, heart failure, or heart muscle diseases. At Duna Medical Center, we utilize state-of-the-art technology to provide clear and precise images, ensuring accurate diagnosis.
ABPM (24-hour Blood Pressure Monitoring) with Specialist Evaluation
At Duna Medical Center, we offer 24-hour blood pressure monitoring (ABPM) to help diagnose and manage hypertension. ABPM is a non-invasive method of obtaining blood pressure readings over a 24-hour period, while patients go about their daily activities. The collected data is evaluated by our specialists to determine whether the blood pressure is within a healthy range throughout the day and night.
Holter EKG Examination
Holter EKG Examination is a continuous 24-hour recording of your heart's activity to detect irregular heart rhythms and other heart conditions. During this procedure, a portable device is worn by the patient to record the heart's electrical activity throughout the day. This information helps our specialists diagnose conditions such as arrhythmia, silent ischemia or other heart-related issues.
At Duna Medical Center, your heart health is our top priority. We're committed to providing top-notch cardiology services that you can rely on. Contact us today to schedule an appointment with our expert team.
---
Prices
ABPM (24-hour blood pressure measurement) with specialist evaluation

29 400 Ft

Cardiology control examination

29 000 Ft

Cardiology specialist consultation (without heart ultrasound)

33 000 Ft

Cardiology specialist examination + heart ultrasound

51 200 Ft

Exercise ECG (as a supplement to a specialist examination)

44 000 Ft

Holter ECG examination

44 000 Ft
Prices are indicative