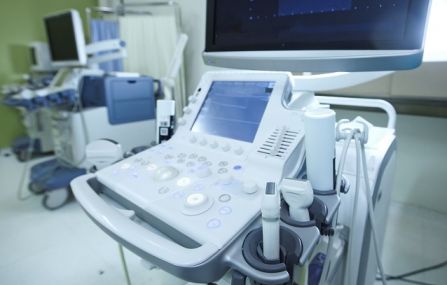 Gynecology is the medical practice dealing with the diseases of the female reproductive organs and their treatment. At our clinic, we perform specialist examinations, and in justified cases, additional laboratory and imaging procedures may also be necessary for an accurate diagnosis. Regular gynecological screening is indispensable for diagnosing often asymptomatic changes, as early recognition of gynecological problems is a crucial condition for effective treatment.
When to Visit a Gynecologist?
If you experience pelvic pain, irregular bleeding, or vaginal discharge, it is highly recommended to consult with a gynecologist. In addition to these, our specialists are prepared to help patients experiencing menopausal problems or perimenopausal bleeding disorders during menopause. 
Regular gynecological examinations are important even if there are no specific complaints. In this case, annual examinations are recommended for all adult or sexually active women. Regular screenings should become routine at a young age in order to prevent the majority of diseases.
Gynecological Examination Process
The gynecological examination typically involves a physical examination of the breasts and a pelvic exam. The pelvic exam allows the doctor to detect abnormalities in the female reproductive system and can involve various procedures depending on the patient's symptoms.
Vaginal Ultrasound and Folliculometry
A vaginal ultrasound is a safe procedure that uses sound waves to create images of the female pelvic organs. During folliculometry, a vaginal ultrasound is used to track the growth and release of eggs from the ovaries, which is particularly useful in fertility studies and treatments.
Endorette and Endometrial Biopsy
Endorette is a minimally invasive procedure to obtain endometrial tissue. This tissue is then examined under a microscope to look for abnormal cells or effects of hormones on the lining.
IUD Insertion and Removal
Intrauterine Device (IUD) is a form of long-term contraception. The procedure involves placing a small, T-shaped device inside the uterus, which can prevent pregnancy for several years. It can be removed at any time by a trained healthcare professional.
Bartholin's Abscess Treatment
A Bartholin's abscess occurs when a Bartholin's gland, located near the vaginal opening, gets blocked and a cyst forms. This cyst can sometimes become infected, creating an abscess. Treatment can involve medication, minor surgical procedures, or, in more severe cases, removal of the gland.
HPV Typing
HPV (Human Papillomavirus) typing is a test to identify high-risk types of HPV that can cause cervical, vaginal, and vulvar cancers. The test is performed by taking a sample of cells from the cervix.
Gardnerella, Trichomonas, and Atopobium Screening
These screenings are conducted to identify common infections of the vaginal area. These can cause various symptoms, including abnormal discharge and discomfort.
Chlamydia, Mycoplasma, Gonorrhea, Ureaplasma Screening
These tests identify sexually transmitted infections that can cause a variety of symptoms, from mild irritation to serious reproductive issues. They involve taking a sample of cells or fluid for laboratory testing.
Your health and wellbeing are our top priorities at Duna Medical Center's Gynecology Department. With a team of dedicated and compassionate professionals, we provide a comprehensive range of services to help you maintain your reproductive health. Contact us today for more information or to schedule an appointment.
We have written in detail about menopausal issues and treatment options in the following two articles:
One-Third of Life - Without a Cycle
---
Prices
Bartholin's abscess opening with examination

80 700 Ft

Care fee - admission fee for inpatient care

18 000 Ft

Care fee - in case of inpatient care

60 000 Ft

Care fee - outpatient care

13 200 Ft

CTG examination with evaluation

32 400 Ft

Cytology (as a supplement to a specialist examination)

5 200 Ft

Endorette, endometrial biopsy

79 200 Ft

Gardnerella, Trichomonas, Atopobium

12 240 Ft

Genetic specialist examination

43 000 Ft

Gynecological control study

30 500 Ft

Gynecological examination (with vaginal ultrasound examination)

33 000 Ft

Insertion of IUD under anesthesia (without device)

104 000 Ft

IUD insertion and examination (without device)

48 400 Ft

IUD removal and examination

48 400 Ft

IUD removal under anesthesia

104 000 Ft

Prescription writing as part of on-call care

5 500 Ft

Special gynecological ultrasound with specialist examination (dr. Attila Artner)

64 600 Ft

US-guided targeted puncture of the groin

161 200 Ft
Prices are indicative