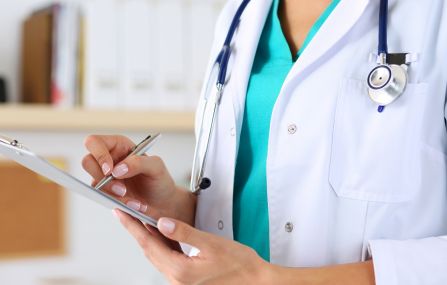 Comprehensive Care for Your Inner Health: At the Duna Medical Center, we believe in a holistic approach to your well-being. Our internal medicine team, often known as "Internists", specialize in adult medicine and have had extensive training in the diagnosis, prevention, and treatment of both common and complex illnesses of the adult body.
About Internal Medicine
Internal medicine focuses on understanding the 'whole picture' of health and illness in adults. It covers a broad spectrum of diseases and health conditions, including but not limited to:
Heart diseases
Respiratory diseases
Endocrine, blood and kidney diseases
Digestive tract diseases
Rheumatologic and immunologic diseases
Infectious diseases
The all-inclusive nature of this discipline allows us to comprehend the complexities of the adult body, thus equipping us to manage whatever comes your way, be it common illnesses, chronic diseases or complex health conditions requiring long-term, comprehensive care.
When Should You Consult an Internist?
Given the wide range of their expertise, internists are your primary point of consultation for any undiagnosed health concern, or when dealing with multi-system disease conditions. Here are a few circumstances in which you might want to consider consulting an internist:
Persistent symptoms that are undiagnosed or unexplained
Management of multiple diseases simultaneously
Comprehensive check-up and general health guidance
Preventive care, wellness, and health-risk assessments
Coordination of specialist care for complex medical situations
At the Duna Medical Center, our team of internal medicine specialists are dedicated to improving your quality of life through compassionate care, a patient-centered approach, and evidence-based medicine. We are committed to the highest standards of care, offering personalized treatment plans to ensure you receive the best possible medical attention.
Our state-of-the-art facilities and modern medical technologies, along with our world-class medical staff, offer a comprehensive and superior healthcare experience right at the heart of Budapest.
Don't let health concerns linger. Your wellness is our priority.
Contact Us Today
If you wish to book an appointment or have any queries, feel free to reach us at (contact details). You can also schedule an appointment online.
We are open Monday to Friday, from 8 AM to 8 PM.
Join the Duna Medical Center community and experience healthcare that is centered around you.
---
Prices
Internal medicine control examination

29 000 Ft

Internal medicine professor consultation

38 500 Ft

Internal medicine professor's control examination

32 500 Ft

Internal medicine specialist examination

33 000 Ft

Internal medicine teleconsultation

20 100 Ft
Prices are indicative