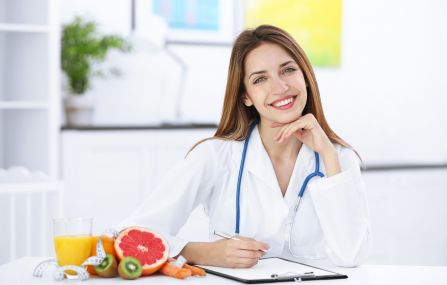 Nearly two-thirds of the adult Hungarian population is overweight or obese based on the body mass index. However, excess body weight is not just a matter of aesthetics. In addition to potentially causing self-esteem issues and depression, obesity can lead to serious complications in about 70% of cases. The aim is to prevent these, or to identify and treat them as early as possible. Our goal is to support those choosing a healthy lifestyle with a team of specialists and thorough guidance. Whether it's about the right diet, exercise, or dealing with existing complications, all this is tailored to the individual. The main cause of obesity is a high-calorie diet and a sedentary lifestyle. In 10-15% of cases, secondary causes (genetic, hormonal, drug side effects, certain rare brain diseases, mental disorders) are behind it. Treating these can reduce the degree of obesity.
If for any reason you don't want to or can't leave your home, we also offer remote consultations at a discount. Learn more by clicking on the link: https://dunamedicalcenter.org/en/news/remote-telecommunication-service 
How does the obesitological examination take place?
During the medical examination, following a detailed questioning and physical examination, the degree and type of obesity and possible secondary causes are determined.
They ask questions about the trend of weight gain, eating and exercise habits, previous and current health problems, medication and vitamin intake, diseases that occur in the family, and previously used diets.
During the examination, body height, body weight, abdominal circumference are measured, body fat ratio, oxygen saturation, blood pressure and pulse are determined. They listen to your heart and lungs, feel your abdomen, and check your musculoskeletal system. If necessary, a cardiology or orthopedic examination is recommended to assess physical movement and load capacity.
Then a laboratory test is performed (blood sugar-insulin resistance, blood sugar stress test (OGTT), lipid profile, uric acid, liver and kidney function, ions, urine, TSH, cortisol). The fee for the laboratory test is not included in the price of the specialist consultation.
After that, the required rate and target value of body weight loss are determined.
What can be expected from the treatment of obesity? In case of 10% weight loss:
Blood pressure decreasing by 10-20 mm Hg
Cholesterol level decreasing by 10-15%
Triglyceride level decreasing by 30%
50% decrease in blood sugar level
drug withdrawal
redevelopment of diabetes into pre-diabetes (pre-diabetes state)
normalization of prediabetes
40% fewer obesity-related tumors
30% less diabetes deaths
20% reduction in total mortality


The next important stage is maintaining body weight. If body weight decreases, appetite increases and energy consumption decreases. Diary keeping, frequent contact with a specialist, and behavioral therapy are of great help in this long-lasting process. It takes a professional, broad-minded team to properly treat, educate, and motivate an obese individual.
The pillars of the lifestyle program: diet – exercise – lifestyle change . The individual elements by themselves lead to a much slower and less spectacular result than a complete lifestyle change.
In addition to these, drug treatment, gastroenterological and surgical intervention may also be necessary.
In the long term, however, it is essential to know the energy content and composition of the food you eat, and in the case of diabetics, also the carbohydrate content. Counting daily calorie intake is the basis of conscious eating and success. When compiling the diet, comorbidities, such as diabetes, high cholesterol, and celiac disease must also be taken into account. Dietitians provide practical help for this.
If weight loss/maintenance is unsuccessful despite comprehensive lifestyle changes and the BMI is ≥30 or ≥27, which is accompanied by other diseases, then further drug therapy may be a solution. The specialist decides on the need for this.
If BMI ≥40 or BMI ≥35, accompanied by other diseases, and the person who wants to lose weight is motivated, but a complete lifestyle change was unsuccessful, bariatric surgery can be recommended. These are gastric bypass and gastric tube surgeries , which are all available at the Duna Medical Center (you can read more about each procedure by clicking on the links).
Why is control necessary?
During repeated meetings, they make sure how the lifestyle change is progressing. Is there a new complaint, what could be the reason if the weight loss has stopped. It may be necessary to change the dosage of any medications, e.g. due to improved blood sugar, blood fat or blood pressure values as a result of weight loss. Regular and continuous contact with our patients is essential both from the point of view of "managing" diet and exercise therapy. Constant motivation and adequate psychological support are also indispensable for achieving lasting success.
When should you contact an obesitologist?
If your BMI is over 25, your waist circumference is larger than normal (more than 80 cm for women, more than 94 cm for men)
accurate determination and resolution of the fact and extent of overweight
detection of the causes of obesity
for the purpose of diagnosing and treating diseases related to overweight
in case of the ineffectiveness of the weight loss treatment(s) tried so far
due to the professional assessment of the need for drug treatment, gastroenterological, surgical intervention
in the case of questions related to obesity arising in the background of other diseases (e.g. high blood pressure disease, high blood fat values, PCO syndrome, joint-spine problems, reflux disease, sleep apnea syndrome, potency disorder, depression)
preventing the development of excess body weight, which occurs in several cases in the family
in order to maintain health, for the purpose of health assessment and discussing the planned diet.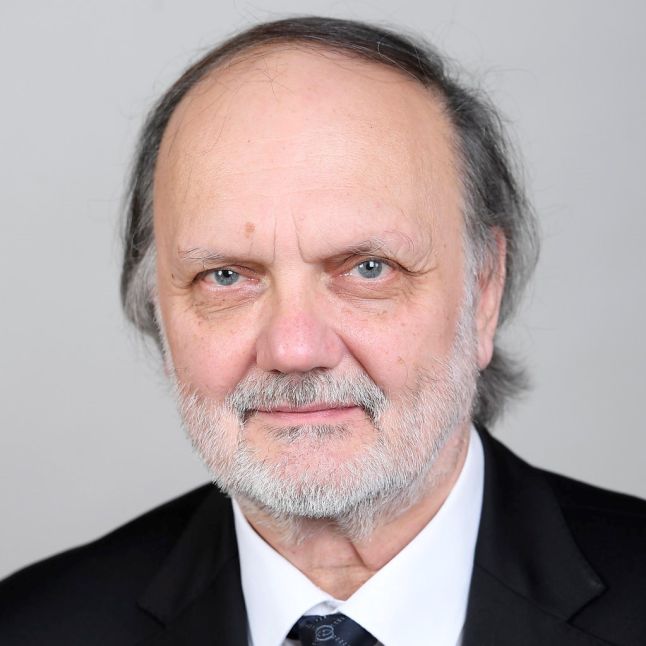 Prof. Dr. István Karádi
Internist, Lipidologist, Diabetologist, Obesitologist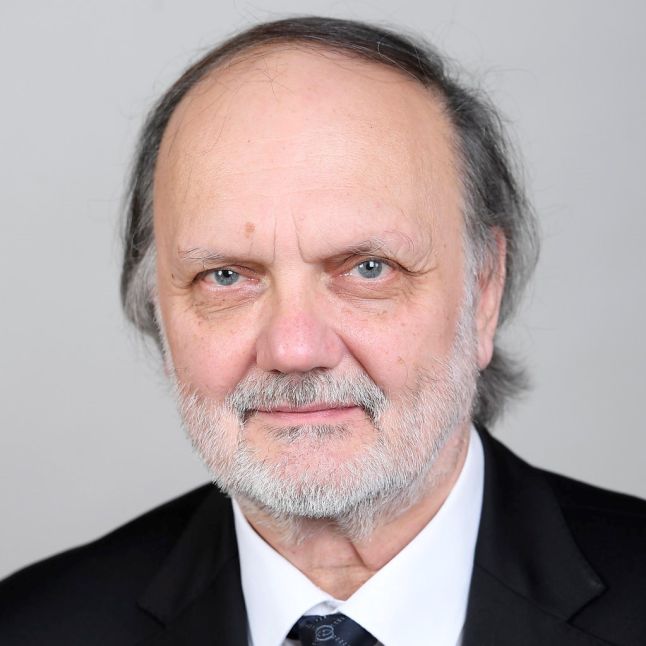 Prof. Dr. István Karádi
Internist, Lipidologist, Diabetologist, Obesitologist
---
Prices
Obesitology professor examination (30 minutes)

44 000 Ft

Obesitology professor's control study

44 000 Ft
Prices are indicative