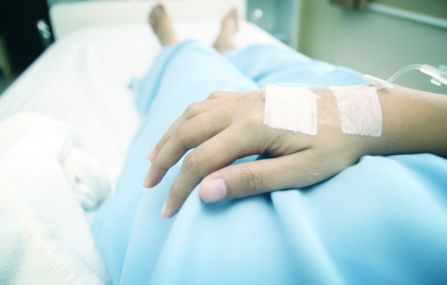 Oncology is the scientific study and treatment of tumors and cancers. It involves diagnosing a patient's cancer type, staging the severity, and formulating an appropriate and individualized treatment plan. Oncology is a rapidly evolving field, with continuous research and developments aimed at providing better diagnosis methods and treatment options.When to Visit a Gynecologist?
In case you are unable to attend the consultation in person, we kindly ask your relative to bring with them the completed and signed "Authorization for Attendance at the Specialist Appointment on behalf of the Patient" form, which can be downloaded by clicking here.
If for any reason you don't want to or can't leave your home, we also offer teleconsultations. Learn more by clicking here: https://dunamedicalcenter.org/news/telephone-remote-communication-service
Our Oncology Services
At Duna Medical Center, we have a team of experienced oncologists who are dedicated to providing the highest level of care. Using the latest technology and methods, we offer complete services from cancer screening to diagnosis, treatment, and follow-up care.
The Oncological Diagnostic Examination
The oncological diagnostic examination can determine whether the symptoms are indeed caused by a tumor.
If so, it is necessary to examine the size of the tumor, its histological type, and the presence of metastases. The patient's general condition and any associated or comorbid diseases also need to be investigated.
The Oncology Diagnosis
The establishment of a diagnosis starts with a detailed interview with the patient and a physical examination. This is followed by instrumental and laboratory examinations, which reveal any pathological alterations. To establish a definitive diagnosis, sampling and histological or cytological examination are required. This process can determine whether the alteration is benign or malignant.
Identifying the extent of the tumor is also essential for establishing an accurate diagnosis. This can be done with ultrasound, X-ray, and other diagnostic procedures.
The specialists at Duna Medical Center can also provide a second opinion to help you form a more accurate, comprehensive picture of your condition.
---
Prices
Oncology professor consultation

49 500 Ft

Oncology professor's control examination

46 500 Ft

Oncology teleconsultation

49 500 Ft
Prices are indicative