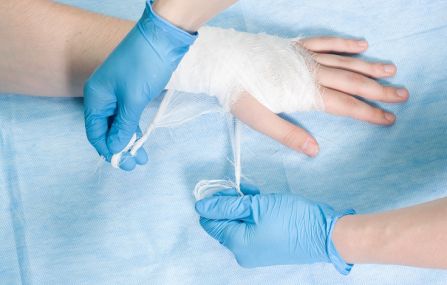 Orthopedics is a medical specialty that focuses on the care of the musculoskeletal system, which provides form, support, stability, and movement to the body. It involves the care for conditions that range from acute injuries such as fractures or torn ligaments, to chronic disorders like arthritis or osteoporosis. Orthopedics also deals with conditions resulting from degenerative diseases, infections, tumors, and congenital disorders.
The Orthopedic Evaluation Process
Your orthopedic evaluation will generally begin with a comprehensive medical history assessment, physical examination, and imaging tests, if necessary. The purpose is to assess your overall health and the extent of your musculoskeletal injury or disease. Based on the findings, we will develop a personalized treatment plan to enhance your mobility and improve the quality of your life.
Joint Aspiration and Injections
At Duna Medical Center, our orthopedic specialists routinely perform joint aspirations and injections for diagnostic and therapeutic purposes. Joint aspiration, also known as arthrocentesis, involves withdrawing fluid from a joint using a sterile needle and syringe. This procedure is typically done to relieve joint swelling and pain, and to analyze the joint fluid for signs of disease.
Orthopedic injections are used to deliver medications directly into a joint or soft tissue. These can reduce inflammation and pain, and can be used for both acute injuries and chronic conditions.
At the Orthopedic Department of Duna Medical Center, your health, comfort, and wellbeing are our top priorities. Our expert team is dedicated to providing you with the highest quality of care in a compassionate and caring environment. We invite you to contact us to schedule an appointment or to learn more about our services.
You can read about our orthopedic surgeries by clicking here!
---
Prices
Orthopedic control examination

29 000 Ft

Orthopedic specialist examination

33 000 Ft
Prices are indicative