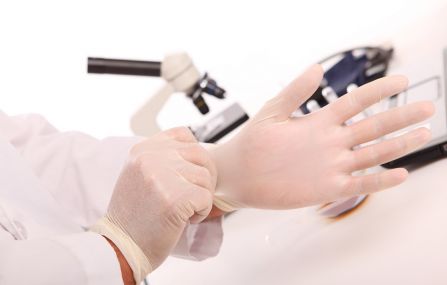 Proctology, also known as colorectal surgery, is a medical specialty dedicated to diagnosing and treating disorders of the colon, rectum, and anus. This includes a wide range of conditions such as hemorrhoids, anal fissures, fistulas, abscesses, colorectal cancer, and other bowel-related issues.
How is a Proctological Examination Conducted?
A proctological examination involves a detailed and careful evaluation of the lower part of the digestive tract. This usually includes a physical examination, visual inspection, and diagnostic procedures such as a rectoscopy or colonoscopy, to identify the cause of symptoms such as pain, bleeding, or discomfort.
About Fistulas
Fistulas are abnormal connections between two body parts that should not be connected. In the context of proctology, anal fistulas are usually caused by an infection in an anal gland that spreads to the skin. At Duna Medical Center, we use state-of-the-art treatments, such as laser fistulotomy and ligation of the intersphincteric fistula tract (LIFT) to treat this condition, ensuring minimal discomfort and fast recovery times.
About Fissures
Anal fissures are small tears in the thin, moist tissue lining the anus, often caused by passing hard or large stools. They result in intense pain and bleeding during bowel movements. Here at Duna Medical Center, we offer treatments ranging from conservative methods to surgical procedures to ensure that our patients find relief from the pain and heal effectively.
About Condylomas
Condylomas, commonly known as genital warts, are sexually transmitted infections caused by the human papillomavirus (HPV). They can occur around the anus and may cause discomfort or embarrassment. Our multidisciplinary team of experts provides confidential and effective treatment options, ranging from topical medications to surgical removal.
About Rectoscopy
Rectoscopy, or proctoscopy, is a common diagnostic procedure used in proctology to examine the anal canal and lower rectum. It is essential for diagnosing conditions like hemorrhoids, tumors, or polyps. At Duna Medical Center, we utilize the latest technology and expert clinicians to conduct these examinations with utmost care and precision, prioritizing patient comfort and safety.
Your well-being is our primary concern. The dedicated team at Duna Medical Center's Proctology Department is committed to providing you with personalized, comprehensive care in a comfortable and private environment. Don't hesitate to reach out and schedule your appointment today. Let us guide you on your journey to better health.
---
Prices
Proctological control examination

29 000 Ft

Proctological examination + anoscopy

57 200 Ft

Proctology specialist examination

33 000 Ft

Rectal incision, excision, condyloma removal

73 300 Ft

Rectoscopy (rectal endoscopy)

73 300 Ft
Prices are indicative