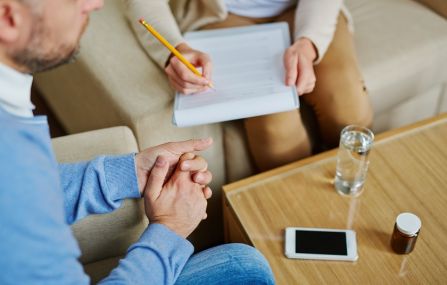 Psychiatry is a branch of medicine that focuses on diagnosing, treating, and preventing mental, emotional, and behavioral disorders. Our trained psychiatrists are medical doctors who specialize in mental health, including substance use disorders. They are qualified to assess both the mental and physical aspects of psychological issues.
The Psychiatry Treatment Process
When you visit us at Duna Medical Center, our team conducts a comprehensive evaluation that includes a review of your medical history, a mental status examination, and, if necessary, psychological testing. Based on your unique symptoms and circumstances, our experienced psychiatrists then establish a personalized treatment plan, which may involve various therapies, medication, and other tailored approaches.
When Should You Seek Help?
Mental health issues are more common than many people realize and there's no need to suffer in silence. You should consider seeking help if you're experiencing:
Consistent feelings of sadness or hopelessness
Extreme mood swings from euphoria to deep despair
Excessive fears, worries, or anxieties that interfere with daily life
Difficulties understanding or relating to reality, possibly including delusions or hallucinations
Changes in eating or sleeping habits, including significant weight loss or gain
Substance misuse or problematic behaviors related to alcohol or drug use
Suicidal thoughts or tendencies
Difficulties with memory, focus, or decision-making that affect work or school life
Persistent difficulties in personal, social, or work relationships
Overwhelming stress or inability to cope with problems or daily activities
Even if you're struggling with major life transitions, or if you're simply feeling overwhelmed by stress, reaching out to a professional can make a significant difference.
At Duna Medical Center's Psychiatry Division, our dedicated staff is committed to providing you with the highest level of psychiatric care in a confidential and comfortable environment. We are here to help you navigate your way back to mental health and support you throughout the journey. Don't hesitate to contact us today to set up an appointment and begin your path towards wellness.
---
Prices
Psychiatric control examination

29 000 Ft

Psychiatric specialist examination

33 000 Ft

Psychotherapy session

40 000 Ft
Prices are indicative