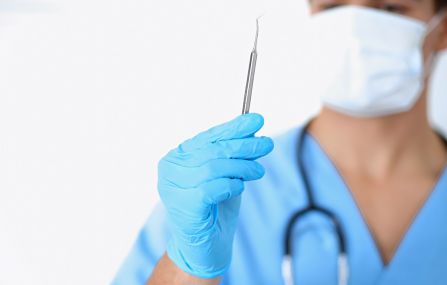 Surgery is a branch of medicine that employs operations to treat diseases, injuries, and deformities by manual and instrumental techniques. It involves cutting, abrading, suturing, or otherwise physically changing body tissues and organs. At Duna Medical Center, our highly skilled surgeons employ minimally invasive techniques whenever possible, to reduce patient discomfort and accelerate recovery.
Our Area of Expertise
Our surgeons deal with a broad spectrum of conditions which might need surgical intervention. Some of the key reasons to consult a surgeon at Duna Medical Center include, but are not limited to:
Gastrointestinal Disorders: Gallstones, hernias, peptic ulcer disease, appendicitis, and colorectal cancer.
Skin Conditions: Removal of skin lesions, cysts, warts, and treatment of complex wounds or burns.
Breast Conditions: Diagnosing and treating benign (non-cancerous) and malignant (cancerous) breast conditions.
Orthopedic Issues: Joint replacements, treating fractures, ligament repair, and arthroscopy.
Cardiovascular Problems: Coronary artery disease, valve disorders, aortic aneurysms, and other heart diseases requiring surgical intervention.
Urological Conditions: Kidney stones, prostate problems, bladder tumors, and incontinence.
Neurological Conditions: Spinal disorders, brain tumors, peripheral nerve problems.
Ear, Nose, and Throat Problems: Tonsillectomy, sinus surgery, cochlear implants.
Endocrine System Issues: Thyroid disorders, parathyroid disorders, adrenal gland tumors.
Pediatric Surgery: Congenital disorders, hernias in children, pediatric tumors.
What Happens at the Surgery Department in Duna Medical Center?
At our Surgery Department, we thoroughly examine and offer solutions to the surgical problems of our patients as swiftly as possible.
Some surgical issues can be treated on an outpatient basis, while others require day surgery or even multi-day surgical intervention.
We offer outpatient solutions for the removal of certain skin changes - possibly with plastic surgical techniques - as well as for the treatment and long-term care of chronic and fresh wounds.
One of our main areas is the examination of rectal changes such as hemorrhoids and rectal bleeding: we can examine the last 15 cm of the rectum using video-rectoscopy, and we can even perform a biopsy, i.e. tissue sampling, in this section. 
In the case of hemorrhoids, we can offer medication treatment, and gentle and quick banding for slightly larger hemorrhoidal nodules within the framework of our surgery department. Injection sclerotherapy may also be a solution, in which the injected solution causes inflammation and then scarring, blocking the circulation of the hemorrhoid.
At the department, we examine rectal fissures, fistulas (rectal sinus), warts formed due to HPV infection (condyloma); we also offer outpatient solutions for some of these: we treat the problem with the appropriate medication, injection, freezing, laser, or electrocoagulation - i.e. electric burning - techniques.
If the drug treatment of the above problems or outpatient surgical interventions do not bring results, surgery can be considered. You can read more about the details of this on our proctological surgical intervention page.
https://dunamedicalcenter.org/en/services/surgeries/surgical-procedures/rectal-surgeries
We can treat varicose veins in the limbs, small varicose veins, and side vein dilations with injection therapy, i.e. sclerotherapy, foam-sclerotherapy, and laser therapy on an outpatient basis. You can read more about these and the surgical procedures needed in severe cases here.
In our office, we examine subcutaneous changes, whether it's the lymph node, muscle, or temporal artery, diagnose and treat subcutaneous fluid accumulations - like hematomas, postoperative wound exudates (seromas), abscesses -, and perform abdominal and thoracic punctures, i.e. fluid aspiration.
In case of chronic wounds, we not only provide wound care, but also vacuum treatment, negative pressure treatment for hard-to-heal wounds.
In many other cases, you can get answers to your problem or question at the surgical department: we carry out the examination of abdominal and groin hernias, planning of surgery, we have the possibility to examine colon diseases and then provide hospital care if needed. In cooperation with gastroenterologists, we treat reflux and pathological obesity. We can even organize a laparoscopic examination of uncertain abdominal pain.
In case of surgical problems, we provide a second opinion upon request.
---
Prices
Nail, nail bed correction under local anesthesia

70 400 Ft

Surgical control examination

29 000 Ft

Surgical examination

33 000 Ft

Varicose vein sclerotherapy/ with 2ml Aethoxysclerol

57 200 Ft

Wound care and skin suture

54 300 Ft
Prices are indicative