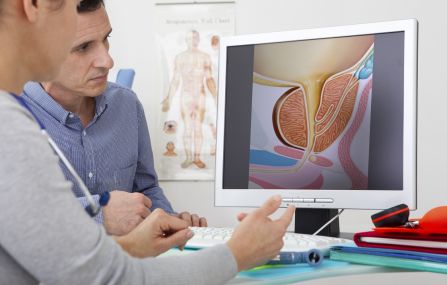 Urology is a medical specialty that focuses on the health and treatment of disorders of the urinary tract and the male reproductive system. Urologists are doctors who are specifically trained to diagnose, treat, and manage these conditions.
Why See a Urologist?
Here are some reasons you might seek care from a urologist:
Men can consult a urologist for:
Prostate conditions, such as an enlarged prostate
Erectile dysfunction
Infertility
Testicular pain or lumps
Blood in the urine
Urinary tract infections (UTIs)
Kidney stones
Women can consult a urologist for:
Frequent urinary tract infections (UTIs)
Incontinence or other urinary leakage problems
Urinary tract injuries
Kidney stones
Blood in the urine
The Urological Examination Process
A urological examination generally begins with a detailed medical history, followed by a physical examination. Further diagnostic tests may include urine tests, imaging tests (like ultrasounds or CT scans), and potentially a biopsy or cystoscopy, depending on the symptoms and concerns.
The Benefit of a Second Opinion for Urological Cancers
Getting a second opinion for urological cancers can provide patients with additional perspectives and options for treatment, helping them to make an informed decision about their healthcare journey.
Prostate Biopsy
A prostate biopsy involves removing small samples of prostate tissue to examine under a microscope. This procedure helps detect prostate cancer, determine the severity of the disease, and inform treatment plans.
Andrology Examination
An andrology examination involves assessing male sexual health and fertility. This can include physical examinations, hormone testing, and semen analysis, which can help detect conditions such as erectile dysfunction, infertility, and hormonal imbalances.
Catheter Insertion, Replacement, and Flushing
Catheter insertion is a procedure in which a tube is placed in the body to drain urine from the bladder. The catheter may need to be replaced regularly to maintain hygiene and prevent infection. Flushing a catheter, done under professional guidance, can keep it functioning effectively.
Cystoscopy
A cystoscopy allows your urologist to view the inside of the bladder and urethra using a thin, lighted instrument called a cystoscope. This diagnostic procedure helps detect any abnormalities or issues that might be causing symptoms.
Comprehensive Prostate Screening (PSA, FREE PSA, UH)
PSA, or Prostate-Specific Antigen, is a protein molecule produced by the prostate gland's cells. A PSA test involves a blood draw to determine the PSA level, which can help in diagnosing prostate cancer.
The Free PSA test is used to determine whether an enlarged prostate is benign or malignant.
The purpose of prostate ultrasound is to visualize the prostate, which can be done either through the abdomen or through the rectum.
The comprehensive prostate screening consists of two steps: first, we need to conduct a laboratory test, and a few days later, with the lab result (which we usually send to our patients by email the day after the lab test), the patient needs to visit the specialist's office.
PROSTATE SCREENING
Our institution offers an opportunity for men over 40 to quickly and easily complete prostate screening.
The three tests needed for screening are performed simultaneously.
1. Blood Test in Laboratory
| | | |
| --- | --- | --- |
| | | In the case of an emerging disease, the level of PSA (Prostate Specific Antigen) detectable from the blood definitely increases, which is indicated by the result of the laboratory test. However, it is important to know that even with a positive result, further examinations may not confirm the presence of prostate cancer. |
2. Manual Prostate Examination
| | | |
| --- | --- | --- |
| | | The manual examination of the prostate through the rectum - which some people are apprehensive about - is painless, performed with discretion and gently by the doctor. Based on the palpation, conclusions can be drawn about possible existing diseases, such as benign prostate enlargement, chronic prostatitis, or prostate cancer. |
3. Prostate Ultrasound Examination
| | | |
| --- | --- | --- |
| | | The ultrasound examination provides an immediate feedback and image of the state of the prostate. With it, even prostate cancer not yet causing symptoms can be screened out with high probability. |
Information Before Prostate Screening
Intensive physical exercise, long-term cycling, prostate massage, rectal prostate examination, and sexual intercourse can raise PSA levels, so it is advisable to abstain from these effects for two days before a PSA examination.
The ultrasound examination can be successfully performed with a full bladder, so it is advisable to consume plenty of fluids and refrain from urinating before arriving for the screening examination.
Information About Screening Results
After the completion of the laboratory examination, our specialist will compare the results of the three examinations performed. If the combined evaluation of the results raises the risk of a treatable lesion, our institution will contact you.
---
Prices
Bladder endoscopy - Cystoscopy

77 800 Ft

Catheter insertion, replacement, flushing

22 200 Ft

Histology - prostate biopsy 10 samples

120 900 Ft

Histology - prostate biopsy 16 samples

184 700 Ft

Histology - prostate biopsy 20 or more samples

214 500 Ft

Prostate complex screening, PSA, free PSA, ultrasound with professor consultation

56 500 Ft

Prostate complex screening, PSA, free PSA, ultrasound with specialist consultation

50 000 Ft

Urological control examination

29 000 Ft

Urological examination

33 000 Ft

Urology professor consultation

38 500 Ft

Urology professor's control examination (Prof. Dr. Péter Tenke)

36 000 Ft
Prices are indicative