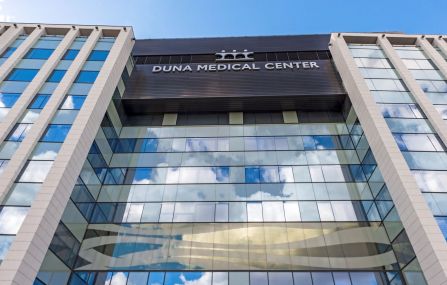 The use of our obstetrics services and maternity packages is possible on the basis of a contract. In order to make a preliminary consultation, please contact our staff at one of the contact numbers below.
Contracting
In order to close a contract for our maternity and pregnancy care packages or for information, please contact our dedicated contact person:
Borbála Abert
+36 70 332 1594
If our colleague cannot answer your call due to being busy, he will call you back as soon as he has the opportunity.
HEALTH MATTERS
If you have a health question, please contact the nurse desk of our maternity center:
+36 1 790-7080
If our staff at the nurse's desk cannot answer the phone, the call will be redirected to our central customer service after a few rings between 08:00 and 20:00. If our staff cannot answer your call between 8:00 p.m. and 8:00 a.m., they will call you back as soon as they can on the number you called from.
Hospital nurse: Orsolya Török
Working hours: Monday to Friday, 8:00 a.m. to 4:00 p.m. You are not at the hospital on weekends and holidays, so there is no possibility to use the nurse service.
Address: 1095 Budapest, Lechner Ödön fasor 5.
EMERGENCY CARE
In our maternity center, we also provide on-call services on weekdays between 4:00 p.m. and 8:00 a.m. and on weekends.
For any gynecological or pregnancy-related problems, please call +36 1 790-7080 during office hours!
It is important to get in in touch with our colleagues by phone before you set off, so that we can assess in advance whether the problem is within our competence.
For on-call care, we charge an on-call fee of HUF 13,200 + HUF 13,200 on top of the usual care fee (e.g. specialist examination), during on-call hours it is only possible to pay by credit card .