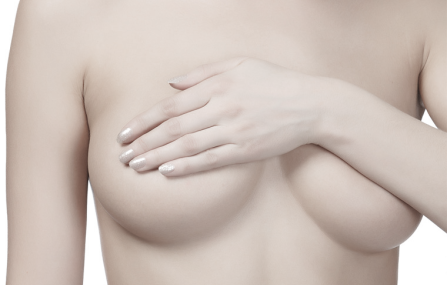 Many women may experience emotional distress and self-esteem issues if the size or shape of their breasts is not satisfactory. The intervention can be justified in the case of smaller or asymmetrical breasts than desired, or for breast changes developed after childbirth, breastfeeding, or significant weight fluctuations. Breast augmentation is one of the most common plastic surgeries, in which we increase the size of the breasts or replace the lost volume with silicone breast implants.
How does the intervention take place?
Breast augmentation surgery is always performed under anesthesia. During the operation, the plastic surgeon makes the smallest but necessary incision under the breast and inserts the implant selected during the consultation through it - depending on the structure of the breast, either under the glandular tissue or the muscle.
After the operation, the surgical area should not be exposed to water for a week. Wearing a special bra is necessary for 4 weeks after breast augmentation. Strenuous physical activity should be avoided for two weeks after the surgery, but after that, you can gradually return to your usual tasks.
It may happen that the previously inserted implant becomes deformed, or other complications develop, or you regret your decision, find the size too big or too small, or do not like its shape. During the plastic surgery consultation, our specialist will discuss with you the possible surgical solutions for correction, implant replacement.
Information about prices
Our prices do not include VAT. If the intervention has no medical reason, 27% VAT will be added to our prices.
---
Prices
Bilateral breast augmentation - silicone implant implantation

2 260 000 Ft

Breast augmentation

1 485 000 Ft

Breast augmentation + correction

1 664 000 Ft

Breast implantation + breast augmentation

2 610 000 Ft

Breast plastic surgery (implant insertion/replacement) + implant fee

1 529 000 Ft

Plastic surgery examination

33 000 Ft
Prices are indicative