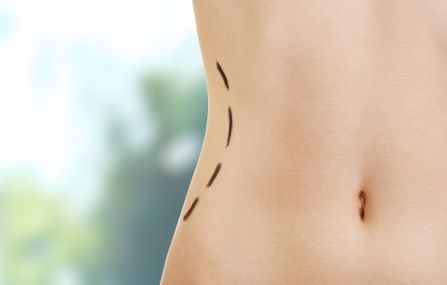 Fat pads located in the waist, abdomen, and thighs, as well as the double chin, knee, and upper arm - whose fat stores are difficult to eliminate with weight loss - can potentially be removed with liposuction. The procedure can provide a solution for those who have not succeeded in their previous attempts to rid themselves of fat pads in certain areas of the body.
The procedure is performed under anesthesia. During the procedure, we make incisions in the designated areas, through which we insert the cannula used for vacuum suction. If the skin in the affected area is not tight or elastic enough, skin excision may also be needed to achieve a pleasing final result.
Information about Prices
Our prices do not include VAT. If the intervention is not for medical reasons, our prices will have an added 27% VAT.
---
Prices
Liposuction - 2 regions

926 000 Ft

Liposuction - 4 regions

1 624 000 Ft

Liposuction - 6 regions

2 429 000 Ft

Plastic surgery examination

33 000 Ft
Prices are indicative