Listen to us! How to choose headphones for your child?
Children like to use headphones for listening to music and playing online computer games. However, few people are aware of the permanent, irreversible consequences of improper use of headphones. Dr. Dóra Tinku, otolaryngologist at the Duna Medical Center, provided some useful advice that you should pay attention to when choosing or using earphones.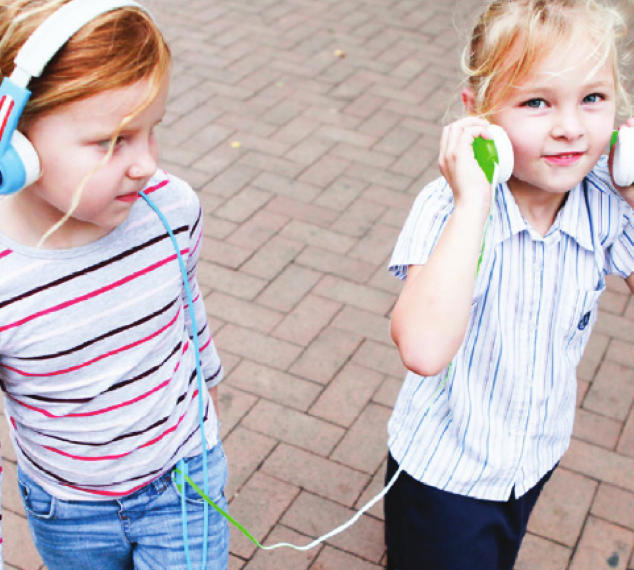 According to the WHO, hearing loss is the third most common medical condition, which leads to a significant deterioration in the quality of life. Noise pollution is responsible for a third of the cases. According to their surveys, 1.1 billion adolescents and young adults are at risk of developing the disease.
60 decibels from here and beyond
The development of hearing loss may depend on the strength of the noise, i.e. the volume and the duration of the noise exposure. Both long-term continuous noise and repeated, sudden noise exposure can cause permanent, irreversible changes in the hearing organ. As a basis for comparison: the volume of a normal conversation is 60 dB (decibels - a unit of measure used to express volume), which does not cause damage to the hearing organ. The noise of a particularly busy street reaches the volume of a bulldozer, which is 85 dB. If this noise level persists for 8 hours, it can cause permanent hearing damage. The highest volume emitted by the listener of an average telephone or music player can reach 110 dB, which can cause permanent hearing damage in just 3-4 minutes.
Turn up the volume - but only for a short time
When buying headphones, it is recommended to choose a type that filters out the disturbing effect of environmental noises so that the volume can be kept as low as possible during use. The majority of listeners that can be fitted into the ear canal or the ear cup are not suitable for this, so it is advisable to choose headphones that cover the ear well. When using all headphones, it is important that the chosen volume should preferably not exceed 60% of the maximum power, i.e. approximately 75 dB. The volume control of most devices helps in setting this. It is also important to include breaks in activities involving increased volume, such as computer games and listening to loud music, when the noise can be eliminated, and that the daily use of earphones and headphones should not exceed one hour.
In addition, it is recommended to use ear protection in noisy environments (concerts, sports matches) to avoid noise pollution. If you experience hearing loss, ringing in the ears or dizziness after exposure to noise, consult a specialist as soon as possible! In addition, it is recommended to participate in regular hearing screening tests so that the problem can be detected as early as possible.
If you or your child is experiencing a similar problem, book an appointment and consult with our specialists!